KITCHEN, BAKERY & BARS
Homemade honest cooking is at the heart of Trevenna, with all meals provided throughout your wedding stay. There is no need for any guest to cook at your Trevenna wedding!
Our Farm kitchen uses ingredients from the Walled Garden, our Veg patch, Herb Knot, and salad tunnel combined with the best of Cornish produce including award winning local cheeses.
The Trevenna bakery makes breads and desserts daily, and spectacular wedding cakes!
Our new Real Wood Fired Oven provides delicious flat breads topped with fresh grown ingredients.
The Threshing Bar & new Mowhay Bar are stocked with Cornish lagers, ales, ciders, and spirits.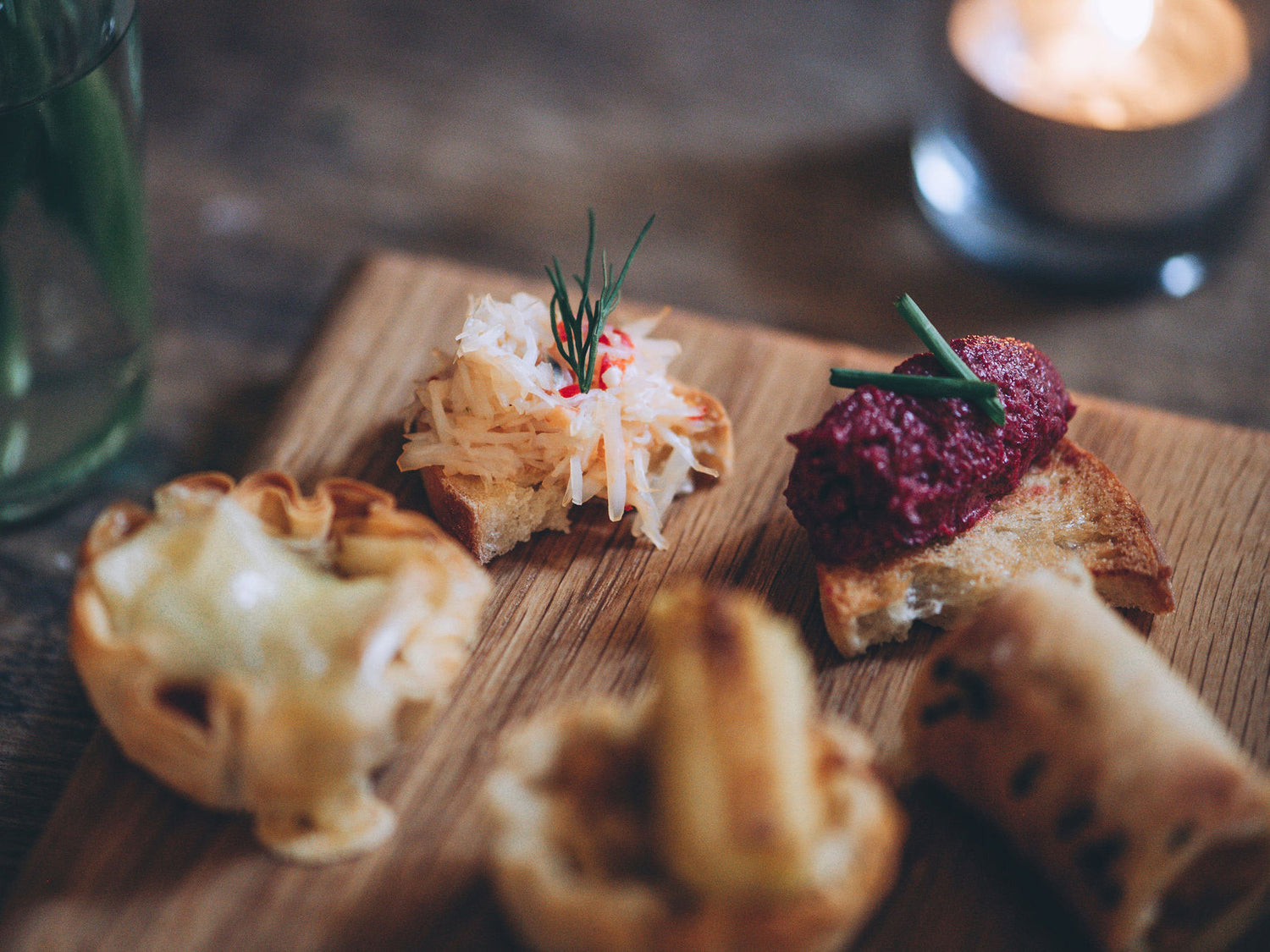 CANAPES
Nibbles or over sized sharing bites after your Ceremony.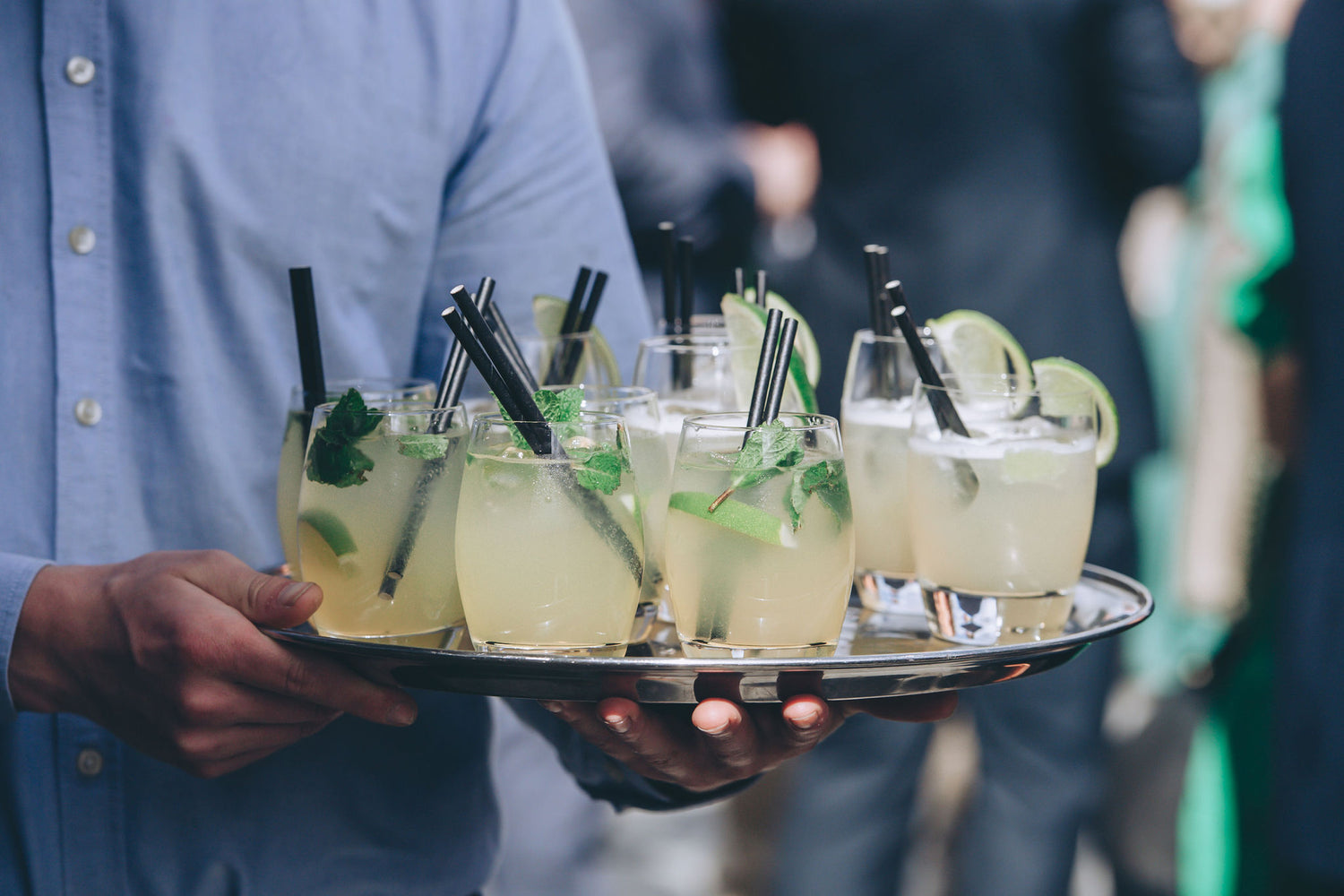 CELEBRATION DRINKS
The Mowhay & Threshing Bars stocked and our Bar Team ready to pour, mix and serve your Celebrations Drinks to your guests throughout your stay.
For over 15 years we have been supporting our excellent local Breweries, Distilleries and Vineyards. Our relationships allow us to source the finest drinks for your wedding day.
Botanical Cocktails - Mixing the best of Cornish Distilleries with our Herb Garden botanicals.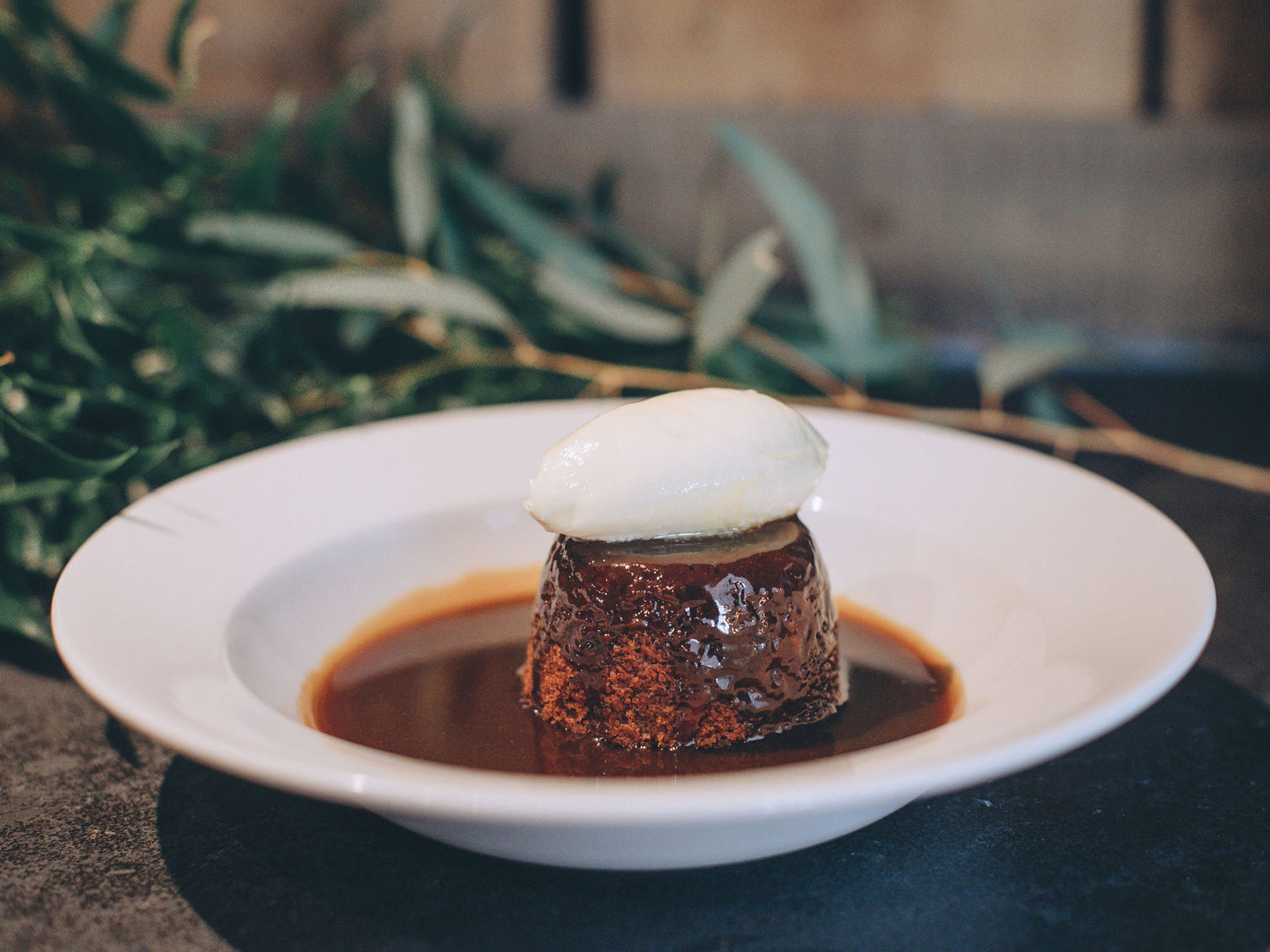 WEDDING FEASTS
With over 15 years experience of hosting weddings and 100s of years of farming fresh ingredients in our fields that surround Trevenna - we love a good feast!
"Different styles of wedding feast are our thing!"
Our Farm Feasts provide the classic plough to plate celebration.
The Wood Fired Sharing Feasts feeds your guests with a series of wooden boards, plates and bowls of tasty dishes served to the centre of your feasting tables.
With our Design Your Own Feast expect a menu designed by you of home baked breads, fresh garden produce and locally sourced Cornish ingredients prepared fresh on your wedding day by our Kitchen Crew.
As a team passionate about doing our bit to enhance the biodiversity of our local farmland, it is important to us that your wedding feast reflects your tastes as a couple, uses the best of local ingredients, is prepared with love at Trevenna and provides your guests with a feast to remember.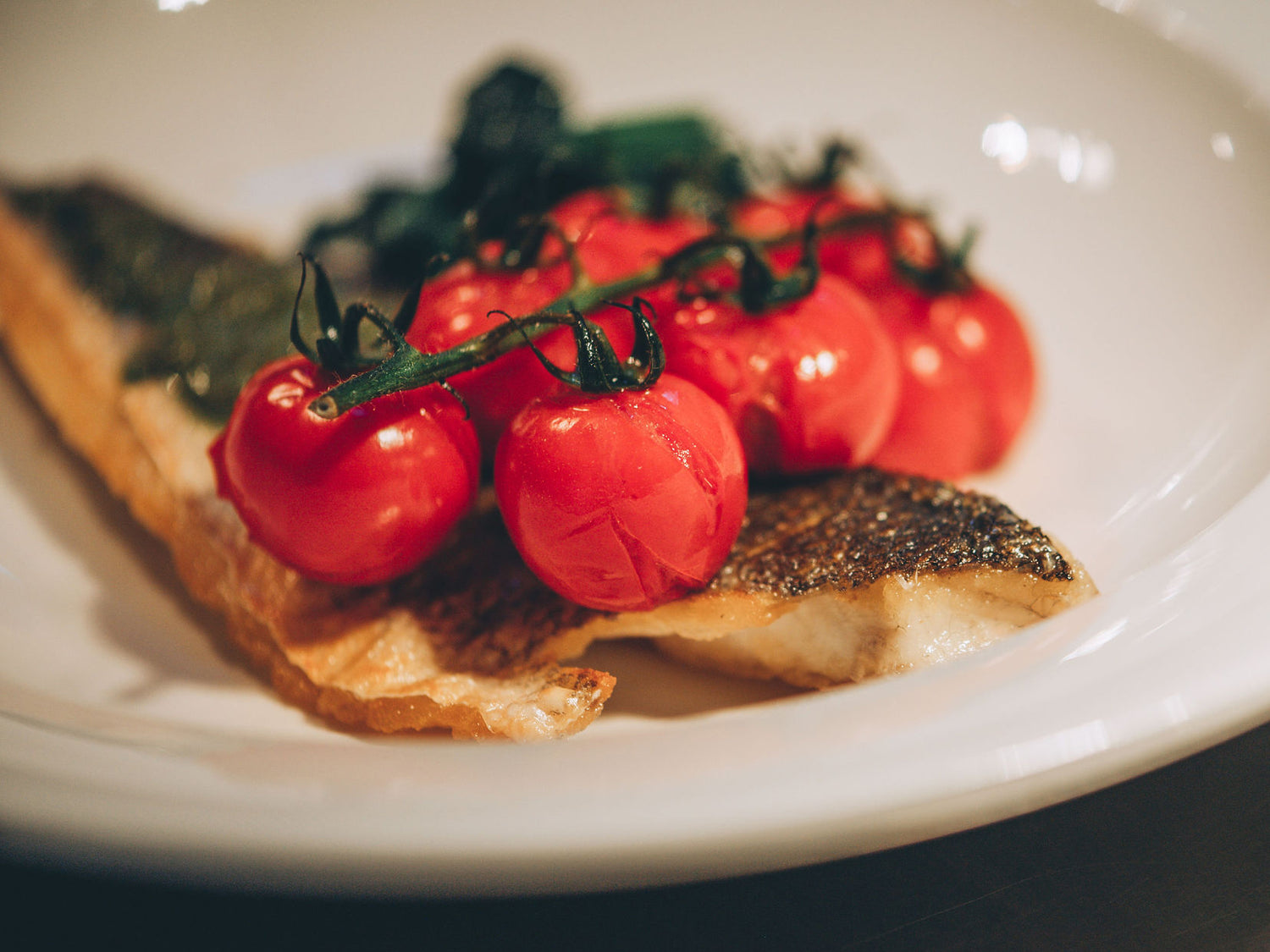 FARM FEASTS
An honest menu of locally reared meats and freshly harvested vegetables is at the heart of a Trevenna wedding. Our Farm Feasts provide the classic plough to plate celebration with a choice of starters, mains and desserts so all your guests have a great feast.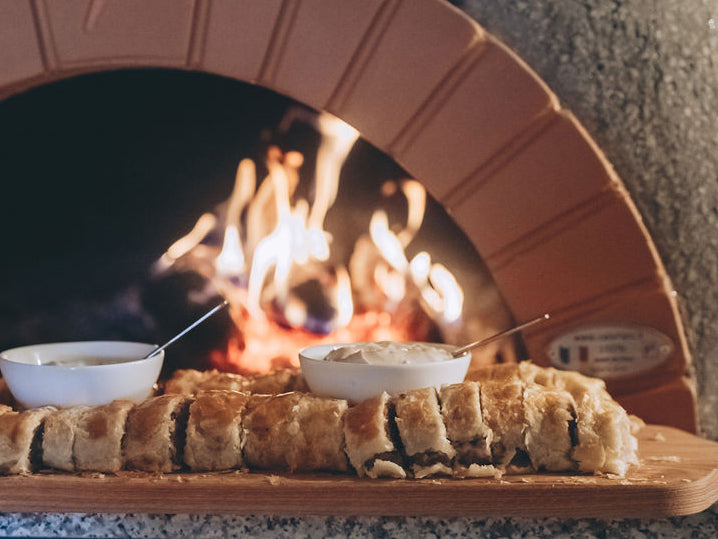 WOOD FIRED FEASTS
A procession of wooden boards, plates and bowls of tasty dishes served to the centre of your feasting tables for sharing. Start with a Tear & Share Cheese breads followed by Deli boards. Slow roasted highlights served with plant based sides.
For those looking to reinvent their wedding feast experience - yes we can provide a flat bread pizza style wedding feast that looks special on the table and tastes incredible for the top table.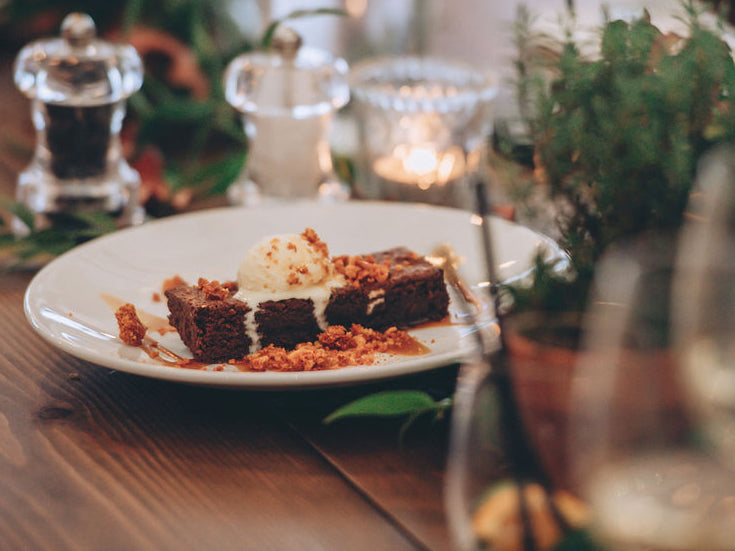 CREATE YOUR OWN FEAST
Do you love a certain style of food you are craving for your wedding day? Let us know as we love to interpret these tastes for your wedding feast using the best of Cornish ingredients.
With our Create Your Own Feast expect a menu designed by you and prepared fresh on your wedding day by our Kitchen Crew.
A private menu tasting experience is provided within the Create Your Own Feast tariff.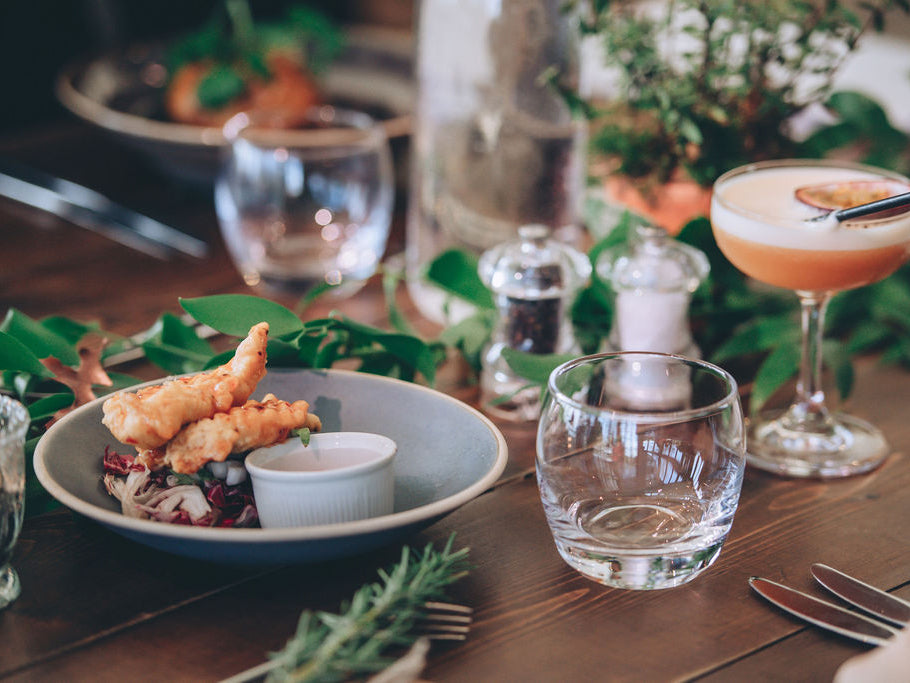 FOOD TASTING
From 2024, the Mowhay Eatery will open on Wednesday, Friday & Sunday for lunch between 12 noon and 2pm. Book in to try our Daily Menu to get a taste of your wedding feast to come.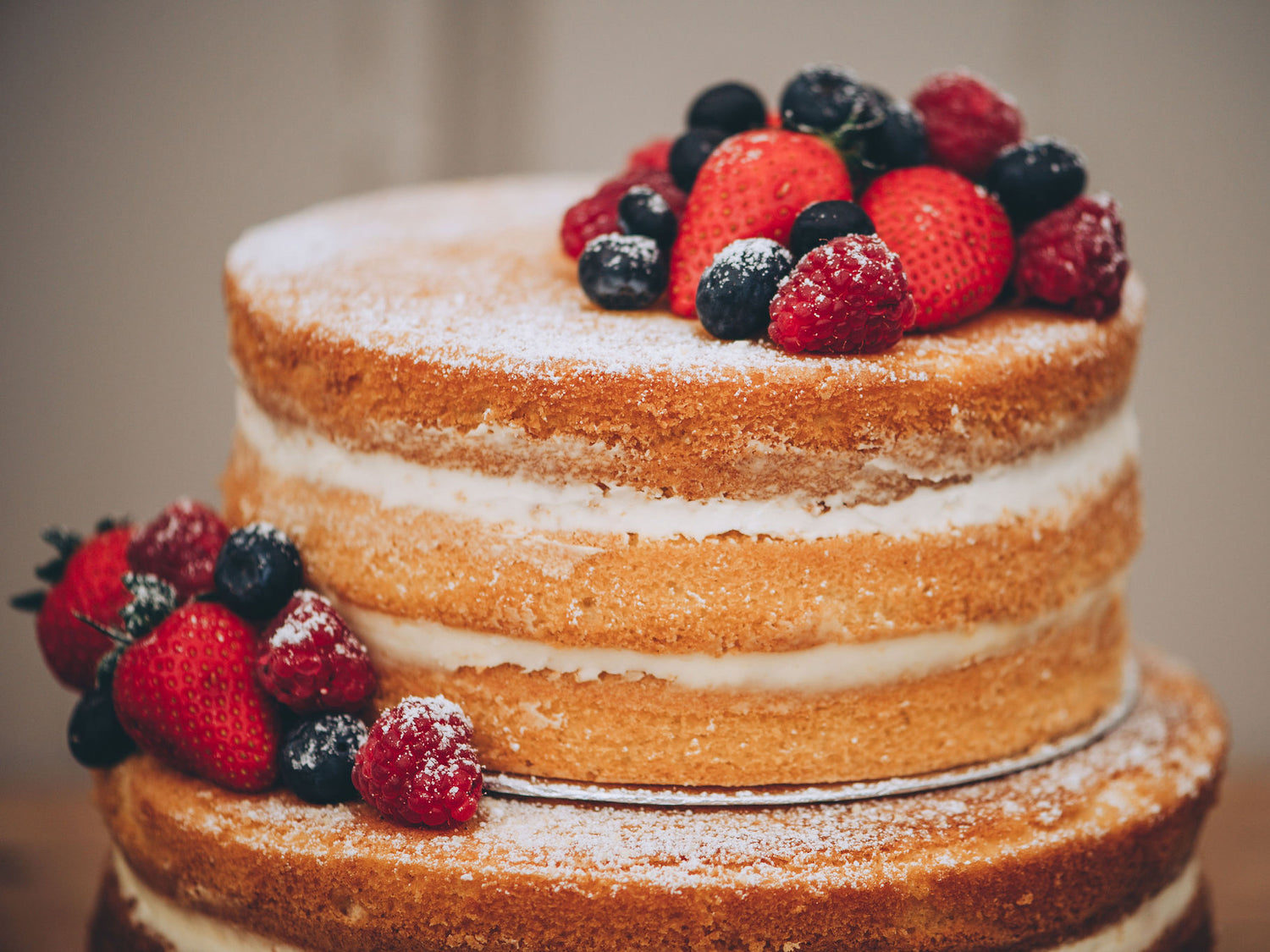 BAKERY
Daily baked breads, homemade desserts, welcome treats, and crib available throughout your stay.
Showstopper wedding cakes baked with love.
Email your cake ideas to weddingcakes@trevenna.co.uk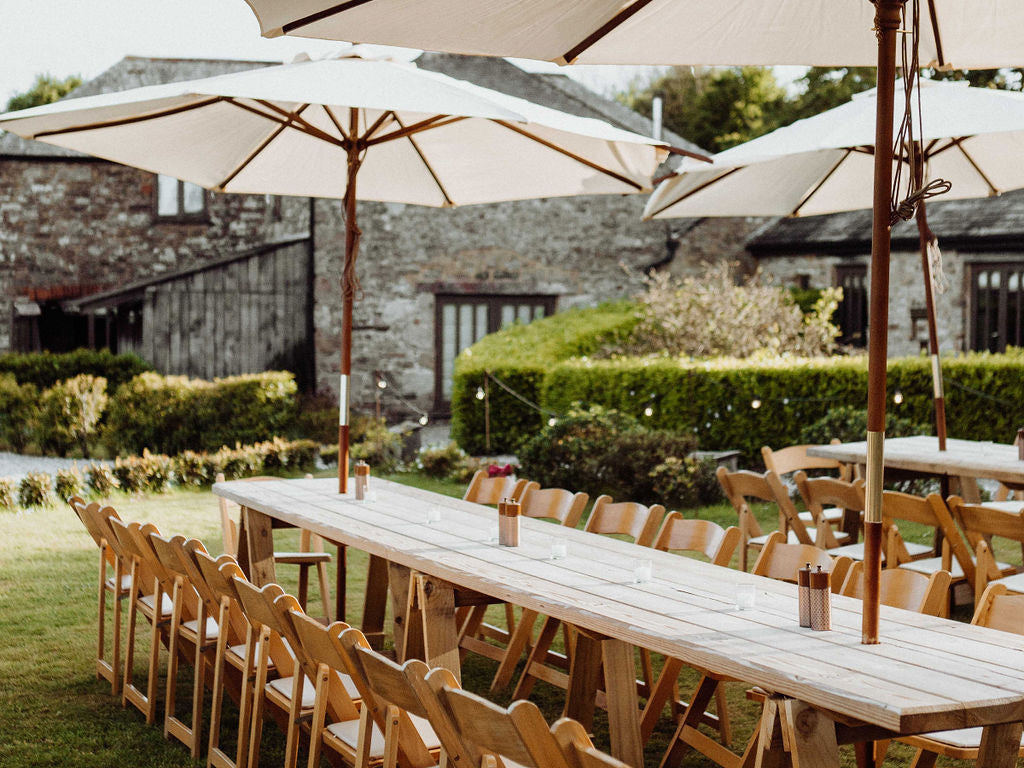 WELCOME DINNERS
Gather together the evening before your wedding day for a sociable Welcome Dinner served from the Mowhay Eatery. Think Wood fired sharing dinners of small and large plates bringing your loves ones together.
The Mowhay Bar is open for guests to buy their own drinks.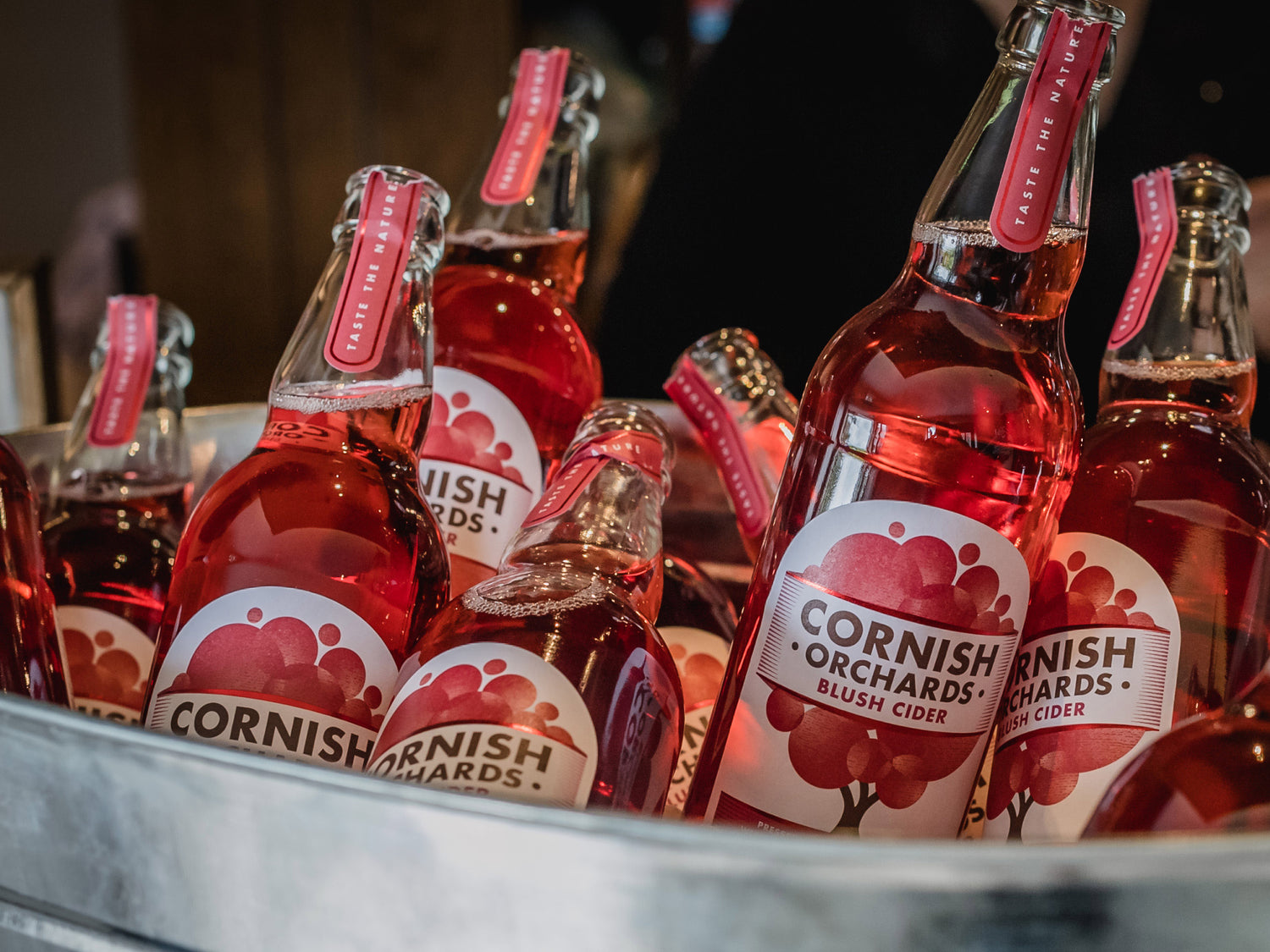 BREAKFASTS
A good start to the day includes a healthy & hearty breakfast, served to all guests staying at Trevenna in the Mowhay.
MOWHAY BAR
For 2024, guests staying at Trevenna and guests arriving for your day gather at he Mowhay bar for Pre ceremony drinks as the excitement begins to build. Guests can relax in the Mowhay garden before being welcomed to your ceremony. The Mowhay is a lovely cosy space for guests to mingle in before your ceremony begins.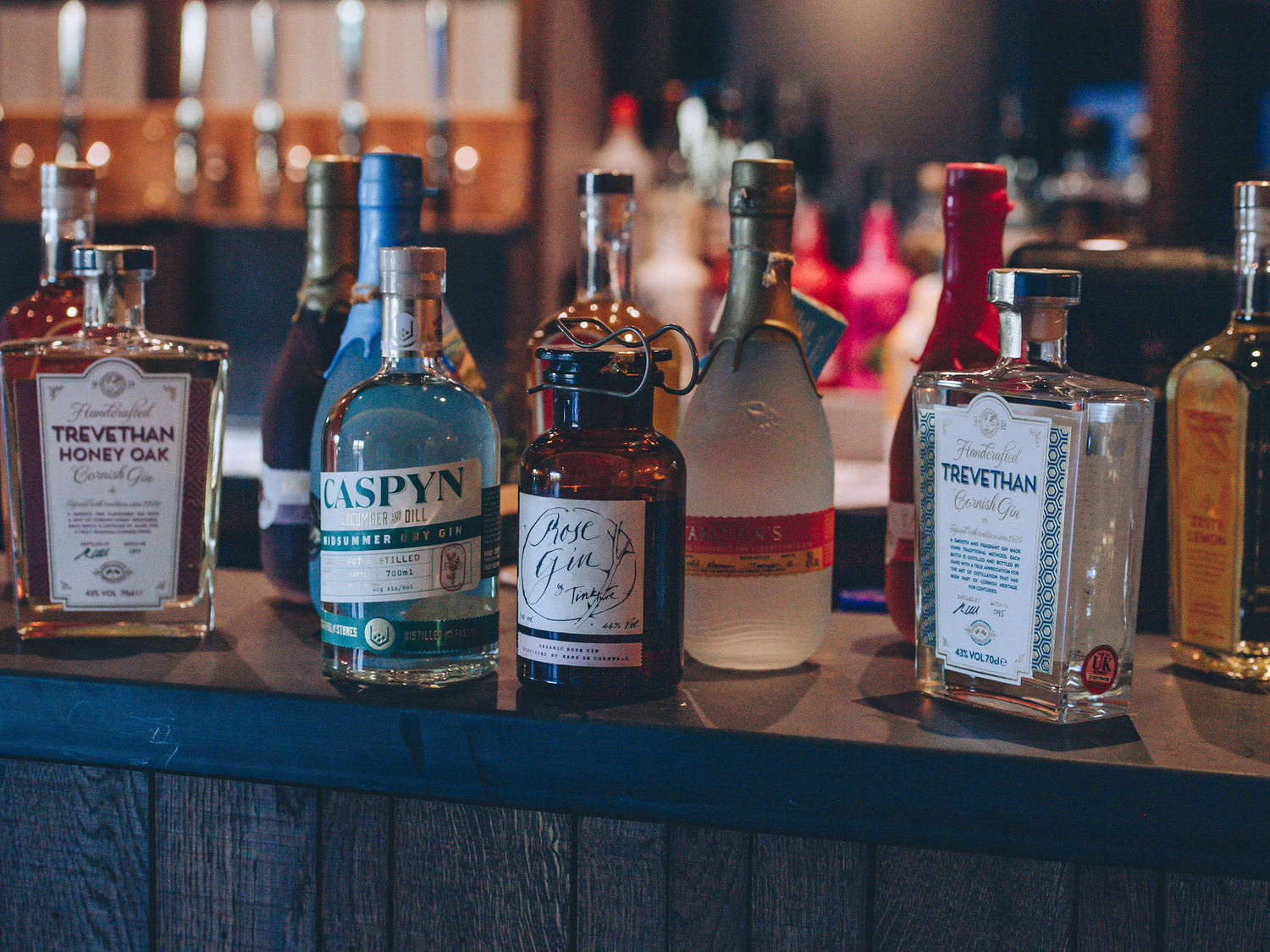 THRESHING BAR
The Threshing Bar is our opens after your ceremony, with celebration drinks and a cocktail list to fuel a party into the evening.
Love your wines? Speak direct to our Wine Broker, a relationship which spans over 12 years of sourcing wines for our celebrations from all over the world, and from within Cornwall.
We have plenty of space to chill down your wines, and celebration drinks, glassware and team to serve.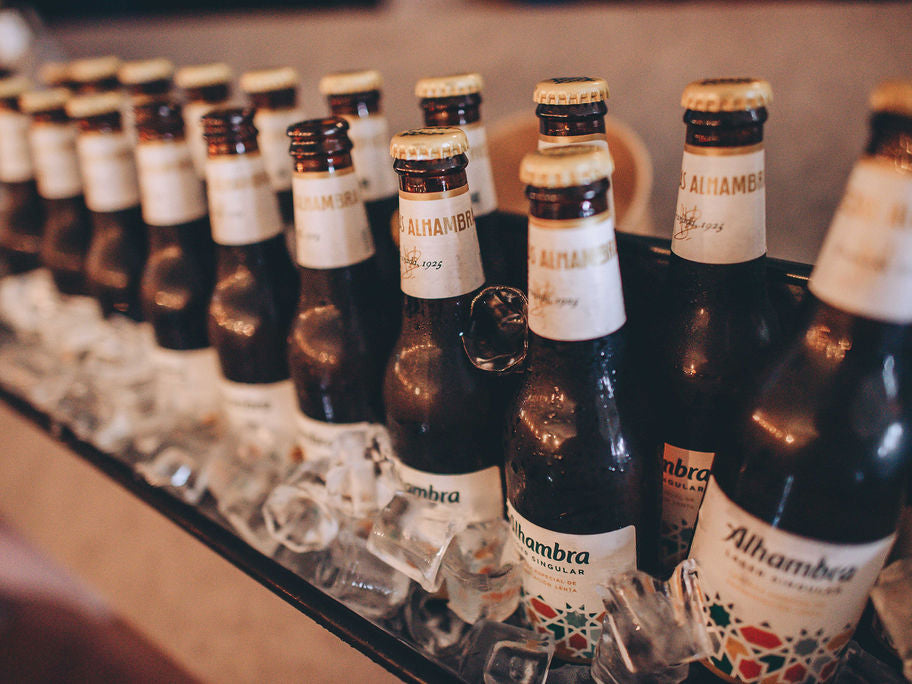 POP UP BARS & SNACKS
We can Pop up a Bar, or Pop Up a Snack Station, in most places around the Farm, on the Arbour Lawn, on the Threshing Barn Terrace and in the Garden Venue. Available as an add on to any celebration.
INCLUSIVE WEDDING HIRE
Exclusive Use, Accommodation, Food & Drinks